Winch Synthetic Rope


PN: XM-AR002
High strength durable synthetic rope uses 12 stand braided high performance fiber . This kind of rope can be fitted the most winches on the market .Various diameter of ropes and length and colors are customized to make !
•SUPERIOR Strength 12 strands rope to fit most winches
•SUPERIOR ABRASION RESISTANCE- Velcro Rock Guard to protect your rope against rocks, trees and other obstacles which cause rope abrasion
•HEAT PROTECTION- Included Heat Guard to protect the rope from excessive heat caused by the brake mechanism inside of the winch drum
•LASTS A LIFE TIME- Stainless Steel Clevis Hook thimble
•HOOK (Optional )- Heavy Duty Black powder Coated Clevis Hook
•WORKS ON MOST WINCHES- Standard eyelet to attach rope on most winch drums
• UV resistant- Products made with high quality fiber show strong resistance to photo degradation when exposed to UV light. The high UV resistance of the fiber ensures continuing high performance.
•Moisture resistant- high quality fiber is hydrophobic. It resists water absorption, providing an extra level of protection and durability.
•Highly durable- high quality fiber can withstand the harshest environments for a longer time. This is due to its inherent strength, and its resistance to many damaging chemical agents.
•3/8″ thick fits most winches from 10,000lb-13500 lb capacity
•Synthetic rope will not recoil if broken

OEM diameter and length and color box are available !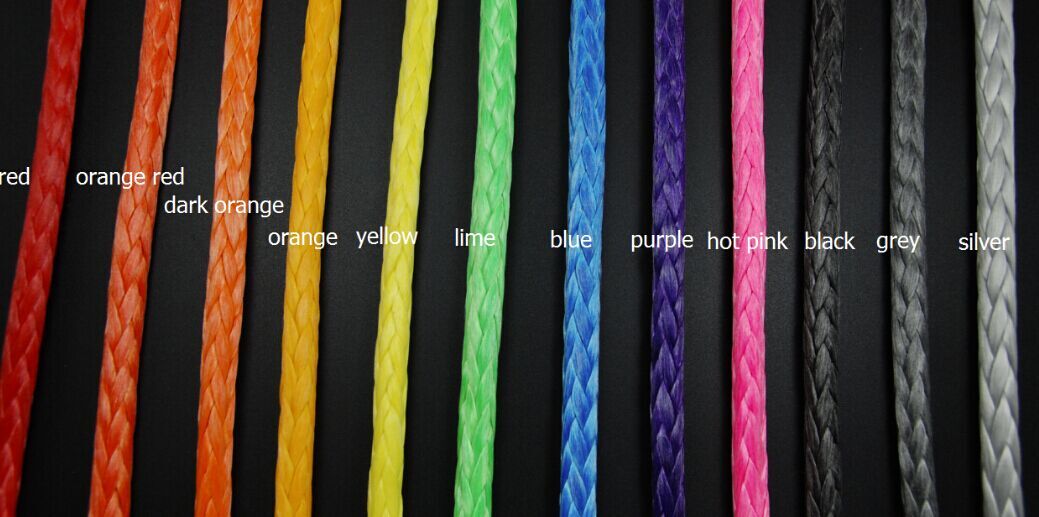 9.5 mm x 27 mthe breaking strength is 16800 lbs .